Get a Virginia Real Estate License.  Start Online.
To become a real estate agent in Virginia, you must complete and pass an approved pre-license course and then pass the official Virginia real estate licensing exam, given by PSI, the company that the VA Real Estate Board hired to administer this.  After passing that exam, you will want to talk with several companies, then choose the one you feel will best help you start your new career. You must align with a broker since a new agents are required to practice real estate under the supervision of a broker.
I am Paul Hartke, the owner of Act Web Real Estate School. Our school is unique in that even though our course is online and can be taken from anywhere, we are located in Northern Virginia. Most online schools are run by out-of-state companies.  I personally help students to pass our course exam and the state PSI exam.  I have been a licensed instructor since 2003, an active Virginia broker since 1995, and a Virginia lawyer.  I am available to answer content questions during your online license course. PLUS, I provide a great review of your course exam and give you my exclusive Exam Prep Key Points package which covers every subject that you will have on the official Virginia license exam. No other school does that.
Take a look at our google reviews.   Also compare Act Web to any other real estate school in Virginia.  We have the course and the school to help you get your license quickly and at the lowest price.  Get more information on the pre-license course on our license page where you can sign up for the course and start anytime.  Questions?  Contact us online here.
Act Web Real Estate School can be found at VaRealtySchool.com and is approved by DPOR and the Virginia Real Estate Board. 
You can see a quick overview of the online license course on our youtube video. And thanks for visiting our blog.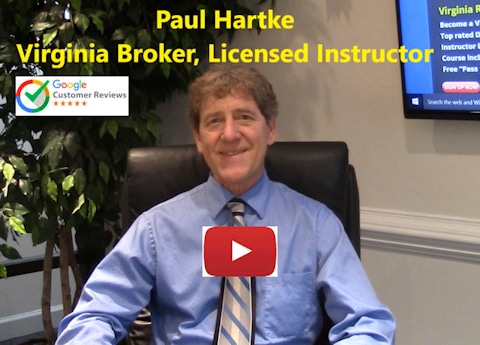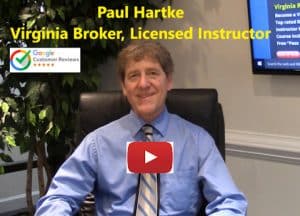 Principal Broker, National Realty Licensed in VA,MD,DC