Act Web Real Estate School
#1 Virginia Real Estate School.  5 Star Google Reviews
Our discounted online pre-license course allows you get your Virginia real estate license.  Our course is DPOR approved. We are located in Virginia. Free personal course exam review by our instructor, a Virginia broker (not offered by any other school).  We also provide a super summary of all the topics you will have on the license exam by PSI.
Current Discount:  Take 30% off license course or pre-license packages.  Normal $280 now $196.

Complete the online course in as little as 2 weeks. Our course includes chapters, videos and lots of practice questions and answers.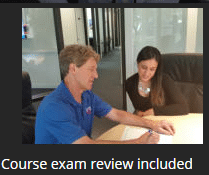 Our instructor provides a personal review of your school course exam, in-person or online.  The only real estate school to do so. 

VaRealtySchool.com has  5 star reviews on google.  Other schools publish their own select reviews.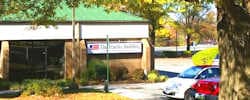 Our school is based in Virginia. The instructor is an active Virginia broker, not a salaried employee.  And our instructor is available 24/7.
Virginia Real Estate License- Basic Requirements
1- Complete an approved 60 hour Virginia pre-license course and course exam.
2- Take the official Virginia PSI license exam.,
3- Apply for a salesperson license with the broker of your choice.
Our online course is approved and will help you pass the PSI exam.

Do I qualify to get a license?
1- You must be at least 18 years old.
2-  You must have a high school degree or its equivalency.
You do not need to be a Virginia resident.


Compare Virginia Real Estate Schools.  This chart shows why Act Web Real Estate School is the best course to get a Virginia real estate license.  Our online course and our instructor's personal help prepares you to pass the licensing exam and get your Virginia real estate license at the lowest cost.
Packages w/ Estate Exam Prep Options
View our pre-license packages for exam prep included at a discount.
The pre-license choices
* The pre-license course:  This is the minimum requirement to take the license exam is the pre-license "Principles" course.  It includes all national and state topics, instructor's popular Super Summary pdf on all topics, free course exam and an exclusive course exam review that lets you know what you got wrong (no other company does that.)
Plus Video Exam Prep:  Many prefer to have additional "exam prep" to be sure to pass the PSI license exam.  Our packages include an option for an online video exam prep (Plus Video Prep).  It has videos on each subject, plus a pre and post test. 
Pro Plan with over 1,000 practice Q&As. This is the option for a huge bank of practice tests, customized to the subjects that you decide are most important (Pro Plan). Career Launch Plan:  In addition to all the above, this is Career Accelerator (Career Launch).  After you get your license, this is both a video course and live online course that focuses on getting business.
Real Estate School Quick Facts
* The only VA school with the highest google ratings (5 stars) and best reviews.
* The only VA school that provides a "personalized review" of your course exam.  
* The only VA school that provides the "PSI Exam secrets" , the instructor's exclusive PDF covering each subject on the PSI license exam.
* The only VA school where you can contact our licensed Virginia instructor, broker, attorney available 7 days a week.
* We have very low cost course options including our course exam and review since our instructor owns the school and his primary business is as a principal broker of a company in Northern Virginia.
We have a very popular online course and we help you pass your exam and get your license fast so you can start working as a Virginia real estate agent.  More info here or sign up now.
How do I get more information and sign up?  See our license page to get more information and our pre-license course packages to start.
License by Reciprocity if licensed in another state
You may be able to get a license by reciprocity if you are already licensed in another state.  We have a section to help you do so for getting a license in Virginia, Maryland and Washington, DC.  See our reciprocity page.
Broker License
To become a real estate broker in Virginia, you generally need to be an active agent (salesperson) for at least 3 out of the most recent 4 years.  An additional 180 hours of  broker license courses are required to sit for the  broker exam.  See our broker license page for details.  A real estate broker can become principal broker of a company or work as a sole proprietor, or simply be an associate broker under another brokerage.   
VA Real Estate Post License Online – Sign up for post license courses
Required within 1st year from date licensed.
* 30 Hour Package price or pick and choose courses.
VA Real Estate Continuing Ed Online –Sign up for CE
* Required every 2 years after first two year renewal.
* 16 Hour Package price or pick and choose your courses.
* 24 Hour Package for Broker renewals.
Job Placement
We currently provide job placement for those who have passed our license course and all licensees in Northern Virginia.  We offer advice for other regions – just ask! 
SPECIAL!  Pre-License Course Reduced price:  Get our limited time price at 30% off with promo code VA30    
The course includes our VA instructor's popular course exam review and "Super Summary," an exclusive pdf that summarizes the most important points on each subject you will want to review for the PSI license exam. 
Compare us to any other school.  We are the only real estate school that is based in Virginia, has a Virginia owner, an active broker and instructor, a personalized course exam review, a topic by topic pdf exam prep summary and 5 star google reviews.  Questions? Contact us online or call 703-476-1747
Sign up now or check our license page for more details.